FAQ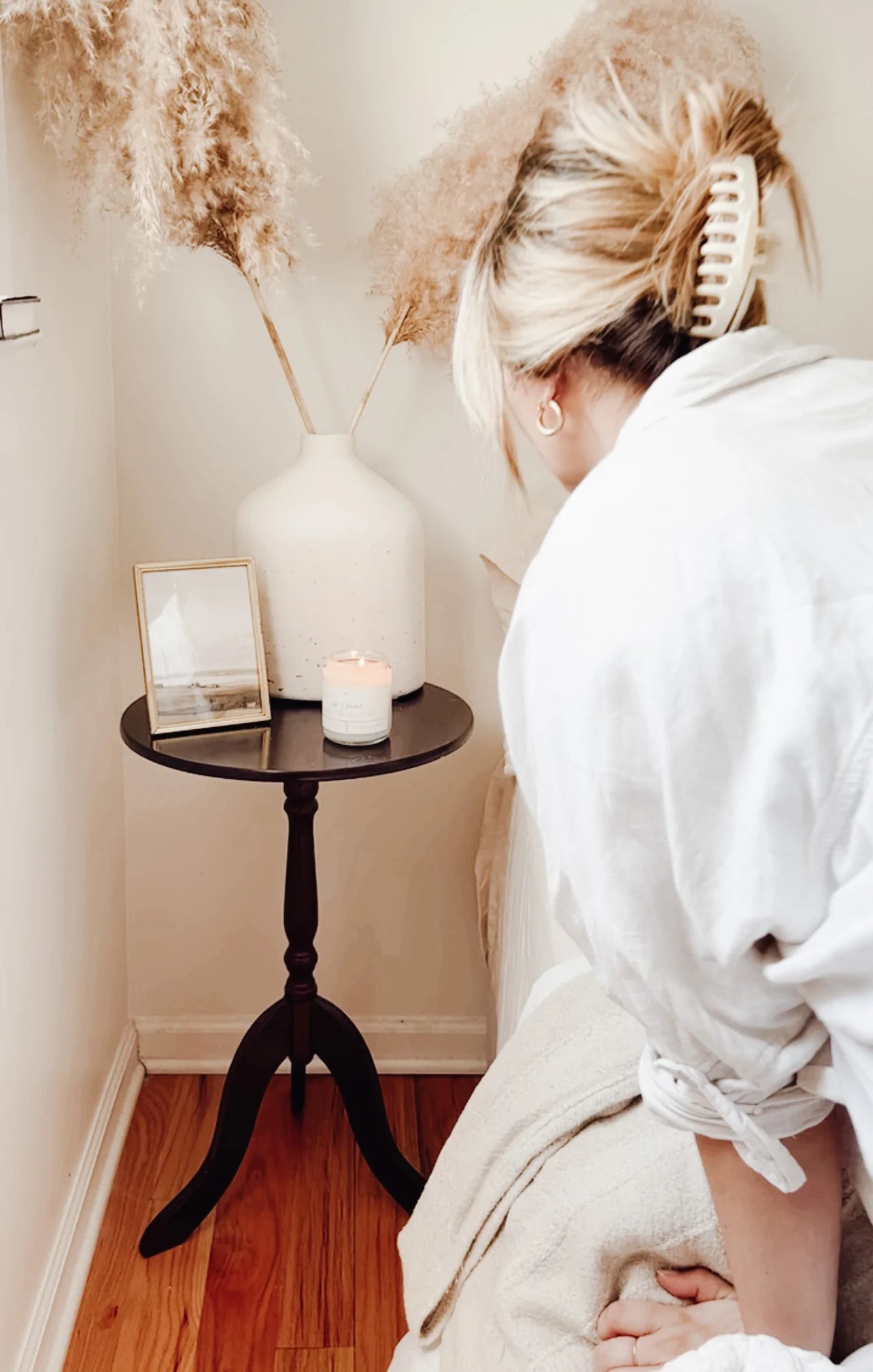 How are your candles #cleancandles ?

Phthalate-free, petroleum-free, carcinogen-free
100% vegan
Biodegradable
Made from 100% soybeans
Non-toxic
Are Your Products Vegan?

All of the products at fmn candle co. are 100% pure, vegan + cruelty free. As part of our ethical promise, we plan to never test on animals, or use raw materials that have used animals in their testing process.
Is your packaging eco friendly?

Our Packing peanuts completely decompose in water leaving no toxic waste. made with organic starch, we are proud to say that we use a 100% biodegradable Packing solution while caring for your order.

Additionally, we use recyclable glass, concrete + ceramic containers for each hand poured candle which can be used in various ways post-candle!
What is a wick-trimmer?

You will use a Wick Trimmer to trim your wick to about 1/4 inch each time before you light your candle. This helps prevent the flame from getting too large, therefore producing too much soot + keeps your candle burning at its best!

Trimming your wick will ensure that your candle lasts up to 30% longer without even trying.
Are these candles safe for my pets?

absolutely, our candles were created with you and your family in our hearts, fur (and scale) babies included!
How do I keep my soy candle from tunneling?

The first burn of your candle is the most important. Soy wax holds memory from the very first time it is lit. We recommend burning your candle for at least 2.5-3.5 hours the first time you light it.

This helps ensure that you achieve a full melt pool across your candle container. If you happen to blow out your candle before you have a full wax melt pool your candle is going to be more vulnerable to "tunneling.  If this happens, don't worry! Just make sure that the next time you light your candle, that you burn it for long enough that the wax left on the sides from the previous burn starts to melt down with the he rest of the candle as it should.
How long should i burn my candle for?

The safest and most efficient way to care for your candle is to prevent it from being burned for too long at a time. We suggest making sure that your soy candle doesn't burn for longer than 4 hours to achieve the longest candle-life possible while keeping your home free of potential hazard.